Imagine if you could learn anything you wanted, and get paid 1000$+ per month while you're learning? 
From an Account Manager for Porsche and Phillip Morris to a Deputy General Manager of a Global Video production company, to a Virtual Assistant, Sales Rep, and finally my own boss. 
That's my story in short.
The usual lessons, that I and everybody in a similar position learns:
Don't believe the stories your superiors tell you about how great the company is doing or about the big growth plans they have a few months from now. Ask them for financial proof. Words mean shit if the $$$ balance says otherwise.
If you notice that your company is not doing good, or it's just a laundry doing only colours, learn everything you can learn, and look for a new job before quitting.
Always give your best no matter what the circumstances are.
Understand before you act.
Listen before you talk.
Don't take anything personally. It really is just business.
You're destined for much greater things, to build solutions for real problems, that real people have, and struggle with every day. If the current company is not in line with that vision, you're just struggling and putting your true calling on hold. 
Being your own boss takes a lot of patience, an egoless approach to problems, and daily progress towards the goals no matter how hard it is.
Always have a plan B but focus all your attention on plan A. 
Build SOP's every step of the way.
These are just a few of the million lessons you learn. 
I'll talk about those lessons more in the posts and episodes on this site. The biggest lesson that I want you to know:
You don't have to pay to learn. You can be paid to learn what you want to do most in life. It sounds a-bit strange I know, and maybe a bit too far-fetched but after doing it for 6 years, at least for me, it turned out that it's not only true, but that you can develop your own business around that.
Step back.
Right now, the most common way to learn something new, means enrolling into paid courses, going into schools, universities or colleges.
We do this so that we can pursue financial stability. Freedom. Freedom to do what we always wanted to do. Those ideas that we left back when we got into the 9-5 cycle.
We've all had ideas that we wanted to pursue whole-heartedly, but most often our current living standards prevented us from doing that, at least for a while.
Not only that but we lack certain skills that would allow us to successfully launch and realize our idea. Skills that you'd normally get if you enroll into courses, watch free courses online, or become an intern. 
Let's be honest, you don't learn shit when you're an intern.
Or, you can get that knowledge by simply applying to your dream job or at least the job that will give you the skill you need to build your dream. 
"I don't have the skills required to apply for that job" 
What if I tell you that what you need to apply for that dream job, is not the skill they require but something you already have? 
The following is a short story explaining how I did the above just by using my own biggest strength (strengths that lie within you).
It's divided into 4 parts:
Part 1: Learning The Ropes
I worked for 6 years in the best advertising agency in the Balkans. I learned a-lot of things including:
How to create and execute a good and actionable strategy for a local market
How to work and communicate with local people
How to deal with local clients
How to create good ideas, that are meaningful, are useful for society, and don't include generic headlines like "the best for the best"
How to make rational decisions
It was an amazing experience. And then I found out about the startup movement. It got my attention immediately. I thought: Dude you can run a global company from anywhere in the world. There are no limits to what you can achieve.
With that in mind and an idea that has been brewing for a while, I thought, well that is quite possible to achieve. I pitched it to a few friends, we created the initial mock-ups, prototypes, business plans. I pitched it at a startup event, we won and I went to Cologne to the Pirate Summit. There, the judges and investors were fascinated by the idea and told us to keep on working on it, and keep them in the loop.
Moneeeezzzz….
Full of confidence, and convinced that the idea is great, I went back and told my awesome managing director that I will leave the agency to pursue my dream.
That happened and in two weeks' time, every single one of the people involved found jobs and left the idea.
Now I was left with my balls in my hands, no job, and no money.
I'm not going back to my old job because now my horizons expanded and I saw myself somewhere else.
I knew I could run a global company, deal with clients all around the world, and do that effortlessly.
But I didn't know what I needed in terms of skill to do the above. I knew strategy, pitching, and the local market, but had no clue if these things would be sufficient to work the global market. It was time to ante up the skills.
Lessons
It was just an idea
If you're convinced enough, you can convince other people of your idea as well
Get users first, then quit your daily job
Skills
Account Manager

 

| Key clients were Porsche, Phillip Morris, Imperial Tobacco, dm-Drogerie markt and 20+ local clients

  

Main responsibilities | Creating, executing and supervising marketing campaigns and events with a local team of 20 people

70+ large size events – 500 to 1000 attendees

100+ campaigns for clients including – current product promotion, new product development, brand repositioning.
Part 2: Portal To The Global Village
Few months into my failed idea, I had nothing to do. My contract was expiring, and although I knew I could go back to my old job, I just wanted to go global.
Tried looking for online jobs, but that seemed like rocket science to me. Skills that I did not have, tools I haven't used.
I got frustrated. So I said to myself how about I use my strategic thinking and my pitching skills to get me a job I want, a job that will give me the skills I need to work on my dream?
With that in mind, I set out to find something that would help me build specific skills in marketing, sales, development, HR, design etc. Everything I could get my hands on, that would help me run my global business.
Then something happened. I was sitting one day in my room (still living with the parents), and opened my laptop and started creating a presentation. I didn't have anything set into my mind, as in the goal or purpose, I just started creating it.
Here it is: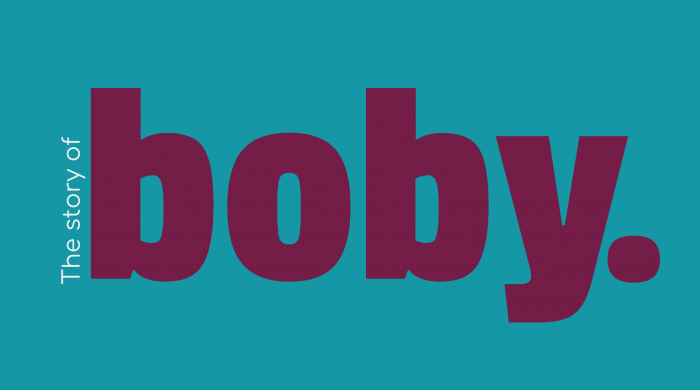 Why is this presentation important?
My boss, which I would meet in 5 days after I created that presentation, was named Bobby and he was the person that helped me get into the business of running a global business, and learning all the different skills you need to run that business. He was also a very motivated charging entrepreneur.
The universe works in strange ways. Some things you just can't explain.
What I can explain is what happened next and what happened is what I dreamt of my whole life.
We were just 4 people at the beginning and we focused solely on finding clients and building the product.
To achieve that we did one thing: Cold Calling.
I hated cold calling from the bottom of my soul. Now when I see things clearly, I hated it because I wasn't used to getting a no from anyone, particularly in business. The ego I had, that buzzed in my head every time I picked up the phone, and got a no, told me: Who are they to tell you no? You've never lost a pitch.
The ego dropped down with every call I did. I figured, there has to be a reason why they say no and there was. We just didn't understand their pain point and I tried to sell them too fast too soon.
After a while, the team increased to 15 people and I became the deputy GM.
The true test of whether I was made for this or no. There were times where I'd say to myself, this ain't for you, you should go back to what you did best, but no, I kept pushing. I knew that I needed to learn more, and do more.
I sometimes felt as if I was in between the hammer and anvil. Keeping the team motivated, pushing the company vision forward, doing cold calls, running scrum meetings with the dev team.
On the other hand, working with the owner and explaining to him why we were hitting only 80% of our targets, why the team is not performing as they should, why the team is not following the daily rules of conduct.
I pitched every day. To my team, to my owner, to my potential clients, to myself. Trying to balance both sides, and keep both sides happy and still pushing forward.
Lessons
I'm thankful to have had such wonderful people in my work environment. The knowledge that we got as individuals and as a team, which was rare to get in a country like ours at that time, was immensely helpful to us and our vision of who we wanted to become later on in our lives. The knowledge we got, put us as people in front of 80% of all people here in this country.
We learned skills that local businesses here were years away from knowing, let alone implementing them. We learned how to run a startup company, build and implement solid marketing, sales and development strategy.
Recap: So, I started my journey with my basic strategic thinking and strategy development skills, which are and pitching skills, and added this:
Remote project management, managing, and hiring of:


Remote lead generation team of 6 people (They were based in the Philippines, Pakistan, South America) Hiring done through up work, Freelancer, Fiverr.
Remote crews for events and commercial shoots happening globally (UK, USA, NZ, Taiwan, Middle East). I am based in Macedonia and I am remotely managing the teams whenever I have an event or commercial shoot, from idea to execution and final video delivery…

Scrum master for two different SaaS projects | Used scrum methodology and apps such as Asana, Trello, GitLab, Redmine, and managed on average a team of 4 people and delivered iterations through bi-weekly sprints (both marketing and development).
Sales Calls and Pitches | Made 1000+ cold calls to companies on three different continents, developed a custom sales script scenario for our sales team to use, worked closely with sales reps in managing calls, and improving our cold calling experience.
Managing a local team of 15 people | in charge of overseeing the work and deliveries of every department in the company.
I have created and implemented 90% of the SOPs in the company.


From how to train and introduce an employee to the company to new outbound sales approaches.

Online PR/Marketing | Together with a team of 2 local marketing experts and 4-5 remote content writers, we have managed to create pre-event PR/marketing campaigns for clients based in Taiwan, the USA, and New Zealand.
And it was enough. I reached the ceiling. I knew how a company worked inside out, how to manage people, how to spend money (and how not to). How to do sales calls, how to run scrum meetings, how to create digital marketing strategies.
Valoso was the portal that I entered and allowed me to taste what running a global team meant and felt like.
Now I needed to learn how to do specific, niche areas of the remote business. Stuff like creating, implementing, and managing an SEO campaign, content marketing campaign, lead gen campaign, email marketing campaign.
Why these things? I knew that these would be crucial to making an online business succeed.
This is where it becomes interesting because what happened next, is almost inconceivable.
Part 3: The Devil Is In The Details
Now what? Where to?
Like I said, I decided I'd learn every niche are I could in terms of digital marketing and sales, project management.
I wasn't going to do courses as I didn't want to pay for knowledge. I was going to pitch my way into knowledge and get paid to learn.
So it began.
My first job after being a deputy GM, was a cold emailing virtual assistant.
I was amazed at how important EACH word was when emailing prospective leads. The best emails? The ones that seem as if they are written with the words that the lead uses, and ones that understand their problem completely, in a few sentences.
Here's a simple example of a cold email I did.
Second job, content marketing virtual assistant.
The things I learned here: Focus page audit, Skyscraper/guest post campaigns, Keyword research, long-tail keyword research, link building campaign outreach, niche keyword research, Elementor pro, Thrive Architect, Ahrefs, etc, etc…
I can build a site (literally build it) and scale it up to x traffic per month, alone.
Third job, Linkedin Outreach sales calls rep for a lead gen company (did this side by side with the second one)
In cold emailing, every word counts.
In calling, every word counts but what really counts is how you deliver that word.
The approach and scenario we used were masterpieces in communication. Each word, each sentence was constructed with the help of NLP, years of human psychology and behavior and acting.
There were moments where I'd feel terrified because it was so simple to sell something to someone just by following that script.
You just had to say the words in the right way, and the clients signed the contracts by themselves.
TL;DR we used a Doctor/patient approach (with some other stuff).
As fun as it was, I realized I was working about 18 hours per day. So I figured I'd get some help to unload some of the repeatable tasks.
The virtual assistant was hiring a virtual assistant. The pyramid thickens.
Everything went smoothly, I reduced my work hours to 6, and thanks to detailed SOP's and the dedication, wish and willingness of my sister, we managed the day to day work.
Fun fact: My sister had no prior knowledge (like LITERALLY NONE) of content marketing, technical SEO, audits, skyscraper campaigns, lead generation but she learned how to do each of these things within a month. How? Thanks to detailed SOP's, willingness to learn, ability to understand concepts and strategies, and great English.
She says it's because I was a great teacher.
I'm writing out a detailed guide on how that happened so that you can either:
hire the same way (if you're me)
learn the same way (if you're her)
I'll post a link to it when it's done.
Anyways, we did this for a while and then I figured, looking at it from a different perspective, I got two clients now. How about I find some more?
Fast forward to now,
We run our business thebbdirector.com
Helped clients in these areas:
Build 50+ websites and develop and executed 100+ content production strategies that helped these websites rank higher in google.


Including creating and executing 100eds of link building campaigns

Generated 100eds of qualified leads through Linkedin with a unique 2 step approach
Improved their brand communication and created more than 100+ pitch decks
Helped with finishing 1000+ of daily admin and ops tasks for companies in niche industries.
Run our site for Balkan based nomads called directors – direktorium.org.
Now to you and your situation.
You could be in any one of these situations:
Stuck in a 9-5
Jobless
About to pay an academy to teach you a specific skill
Already a freelancer, just figured out you could create an agency, but need more guidance as to how to do it.
You're stuck in a good job, but you feel that you could do more and go global, just don't have the skills.
You're a bartender. A very good one. But, Corona struck.
You're looking a way out.
The promised land where you'd feel safe and make sure you and the closest people in your life are set and have a happy life.
How do you start?
First, you gotta have these things:
Patience
Goal – what do you want to achieve?
Patience
Desire 
Understand your audience (really like, get in their shoes)
Then, you'd need to figure out what you're good at. What can you do, which comes off naturally, and effortlessly? If you don't know, ask the closest people around you. They will give you hints as to what this skill is, or if they know you very well, they will tell it to you.
Now that you know what you're good at, figure out what else you'd need to do and learn as a skill, in order to be able to fulfill your dream and make your idea happen.
Then do it.
It's that simple.
I want you to take these lesson with you:
Don't pay to learn. Get paid to learn.
You need to know how to present, do sales, and pitch in front of people (individuals and groups).
You have to be able to look at things from a different perspective if you want to grow in life. That means NO EGO.
Get in the shoes of whoever it is you're trying to pitch or win over.
There's nothing you can't learn if you put your ego aside.
If you want to really run something big and global, you will need to consider learning a-lot of skills.
Be patient. Learning takes time, effort and pain. Emotional, physical, mental, and spiritual.
You might think that you don't have the skills I mentioned at the beggining, which are strategic thinking, and pitching. 
You want to know a secret? They are just skills. They can be learned. Which is one of the main purposes of this site here. To teach you that it's possible to think strategically and to be able to sell anything.
So, do you want to learn? Start here.
Cheers,
Viktor
This is part two of the best commercials of 2021. For the first part, click here: Best ads of 2021 Top Three Best Commercials of 2021 Part 2 Heinz: Draw Ketchup My suspicious brain bran says "Viktor this is fake, it's a setup" but then again If they'd give me the same task, I'd probably draw...